Administrative Separation Boards
Administrative Separation Boards
Although not punitive in nature, Administrative Separation Boards, Boards of Inquiry, or 'Show Cause' Boards, often times serve to determine whether a service member has committed misconduct or has a history of unsatisfactory job performance and if so to determine whether the servicemember should be administratively discharged.  The decisions of these boards can bring devastating results to servicemembers in the form of career losses, loss of retirement pay and benefits, loss of honor, reputation and pride, and the issuance of an Other Than Honorable discharge – effectively damaging any chance at future quality employment opportunities.
If you are facing a hearing before one of these boards, you need an experienced military defense attorney to assist you. Military Attorney Troy A. Smith has represented hundreds of individuals at all military administrative proceedings including:
Promotion Review Boards
United States Military Academy Misconduct and Honor Boards
Due Process Residency Termination Hearings for military doctors
Flight Evaluation Boards
In addition, Mr. Smith brings over 25 years of highly competent and qualified litigation experience to the table as a former criminal defense counsel for the United States Army and New York City homicide prosecutor.
Some of the reasons that a service member may be brought before an Administrative Separation Board include:
Suspicion of drug use
Misconduct episodes
Serious offense commission
Violations of the UCMJ (Uniform Code of Military Justice)
Unsatisfactory Performance
You are entitled to consult with legal counsel if you are notified that you are being processed for Administrative Separation. You may also be entitled to request a hearing before a board to counter any accusations, and to request a review of any decision regarding your separation.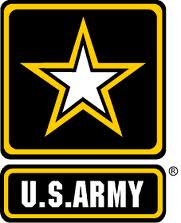 As the respondent, you may testify on your own behalf, and request that certain witnesses be present for questioning, though the rules of courts-martial are not applicable to Administrative Boards. You may submit evidence supporting your circumstances in the form of written or recorded material, and you or your legal counsel has the right to present a closing argument to the Board.
Mr. Smith is considered to be one of the most experienced and successful military criminal defense attorneys in the world.  In describing Mr. Smith's level of success, an accomplished Military Judge stated the following:  "Troy Smith is the unofficial 'ACQUITTAL KING' of the United States Army. Mr. Smith has the highest acquittal rate that I have ever observed in more than twenty years of practice and possibly the highest acquittal rate in the history of the military."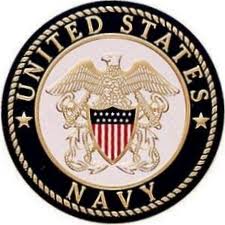 As many of his clients have attested, if you are facing a criminal situation, and you don't know which way to turn, "You need Troy Smith."
---
Contact Military Attorney Troy A. Smith now at (212) 537-4029, by email at Troy@JAG-Lawyer.com, or use the contact form HERE.