Discharge Review Board (DRB)
Military Discharge Upgrades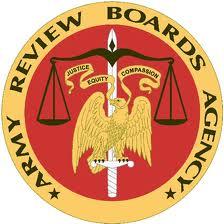 A Military Discharge Upgrade is the process of applying to the appropriate Discharge Review Board for the purpose of upgrading your military discharge characterization of service – for example, from a discharge under Other Than Honorable Conditions, to a discharge of at least General Under Honorable Conditions, also known as a General Discharge. The main purpose behind filing for a discharge upgrade is to allow yourself to become eligible for the same benefits enjoyed by those with a General discharge or higher, namely, Veteran's Benefits, education funding, to obtain re-enlistment status, and better employment opportunities.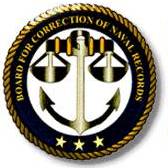 Many servicemen feel that they were unfairly pushed into accepting a particular discharge when they approached the close of their service term. Applying for a discharge upgrade is one way to approach this situation.
Upgrade Eligibility
In order to be eligible for a military discharge upgrade, you must be a service member who has been given a reason for discharge that was either "inequitable" or "improper". The test for determining whether these criteria are met focuses on the definitions for each term with inequitable reasons stating that the discharge was not aligned with the policies and traditions of the service; and improper reasons defined as an outright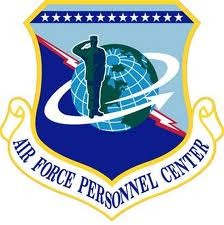 error that has been made with reference to the discharge, making it false or in violation of the law. In addition to applying for your own upgrade, members of your family, heirs, and legal representatives may also apply on your behalf.
Under Title 10, of the United States Code, Section 1553; which is the law governing upgrading military discharges, the Secretary of the appropriate Service is authorized to "establish a board of review, consisting of five members, to review the discharge or dismissal (other than a discharge or dismissal by sentence of a general court-martial) of any former member of an armed force under the jurisdiction of his department upon its own motion or upon the request of the former member or, if he is dead, his surviving spouse, next of kin, or legal representative.
Once you have provided all of the necessary documentation and forms necessary to the filing of your military discharge upgrade, the appropriate board for review will be presented with your case. For Army, Air Force and Coast Guard personnel, separate boards hear these requests, while the Navy operates the boards for their own requests as well as those of the Marine Corps.
The statute of limitations for filing your upgrade application is 15 years from the date of your discharge. The Discharge Review Boards are not allowed to revoke a discharge or to reinstate any person separated from the military. The Discharge Review Boards are not authorized to upgrade any discharge given as a result of a General Court-Martial or any case barred by the 15 year statute of limitations. These cases may be reviewed by applying to the appropriate service Board for Correction of Military Records as well.
Military Discharge Litigation Experience
There are websites all over the Internet that can provide you with the information necessary to apply for a discharge upgrade. What these websites cannot predict and prepare you for however, is the amount of documentation necessary, and the amount of work that is truly involved in proving your case. Filing the application itself is no more than filling out a simple form after all. Yet the work involved in proving your case, in the form of gathering evidence, information, records, and supporting documentation, as well as locating and applying to the proper board, can be quite overwhelming. All of the documents submitted for filing your military discharge upgrade must be evaluated for pertinence to the two-prong test of 'improper' or 'inequitable'. Everything from signed affidavits from witnesses and officers, as well as anyone else who has direct involvement or knowledge of your military service may be considered.
Mr. Smith has over 25 years of litigation experience representing service members in the areas of Military Law and Military Discharge Upgrades. He has also represented hundreds of individuals pending criminal charges at courts-martial, military administrative proceedings including Administrative Separation and Discharge Review Boards, Boards for Correction of Military Records and Physical and Medical Evaluation Boards. Mr. Smith will provide you with an outstanding level of experience and knowledge in the pursuit of your military discharge upgrade.
Serving members of all branches of the military including the Army, Navy, Air Force, and Marines.
---
If you are interested in determining your eligibility for a Military Discharge Upgrade, contact Military Discharge Lawyer Troy A. Smith at (212) 537-4029, by email at Troy@JAG-Lawyer.com, or use the contact form HERE.