Military Law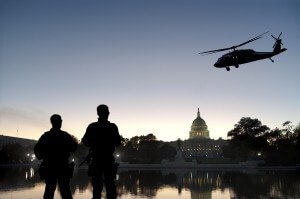 Military Law is a complex field of law with its own set of prosecution and standards. It takes a rare type of lawyer to navigate the system and fight vigorously against some of the toughest prosecutors in the legal spectrum. Military Attorney Troy A. Smith has more than 24 years of experience working as an Army JAG Criminal Defense Attorney. During this time, Attorney Smith earned himself the title as "Acquittal King" for his high acquittal rate – possibly being the highest in the history of the Army JAG Corps.
Military Law Areas of Service
Military Attorney Troy A. Smith has introduced hundreds of service members in all military administrative proceedings including:
Attorney Smith is hailed as one of the most experienced and successful Military Criminal Defense Attorneys in the world. Not only has he proved his legal prowess as a JAG Lawyer, but as a civilian defending both military personnel and other civilians alike. Also, Troy Smith served as a Military Judge where he presided over felony level Courts-Martial offenses in the United States Army
---
If you are a serviceman or veteran in need of a Military Defense Attorney, contact Troy A. Smith at (914) 358-1433, by email at Troy@JAG-Lawyer.com, or use the contact form HERE for more information or to schedule an appointment.