Bronx Drug Lawyer – The Representation You Need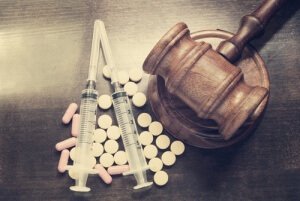 In New York, drug crimes are taken very seriously because of the sheer amount of tourists and travelers. If you are in the Bronx and you are suspected of, or arrested for drug related crimes, it is important that you contact a Bronx Drug Lawyer as soon as possible. Whether or not you think that your charges are serious, you need to make sure that you have the best representation available in your case. At the Law Office of Troy A. Smith, we have been handling criminal cases for over 20 years and have studied thousands of drug cases so that we can craft strong defenses unique to your situation.
Whether you were simply in the wrong place at the wrong time or were involved in a "buy and bust" operation at our firm we know that your situation can be terrifying. Whether it is your first arrest or you have been charged with drugs multiple times before make sure that you have a Bronx Drug Lawyer on your side who is going to work with you to get you the best results. The most important things to keep in mind is that you are innocent until proven guilty. No matter how dark the situation may appear to be, you should not admit guilt.
Tailored Bronx Drug Defense
When you call our office to schedule your free consultation, you will be met with open arms. We understand that you may be frightened or unsure about the situation you have found yourself in, because of this we will do out best to make you feel at home. We understand the art of defending drug cases in the New York court system; we know the techniques the police use as well the common errors that they may make during the paperwork process. One of the biggest reasons we encourage you to speak with one of our Bronx Drug Lawyer's is because in some cases errors made by the police can cause your to be dismissed before it even begins. If you or a loved one has been arrested for drug crimes, contact our office today for a free consultation with our Bronx Drug Lawyer. Call 212-537-4029.