Brooklyn Criminal Court Building
Brooklyn Criminal Defense Attorney Troy A. Smith | Brooklyn Office: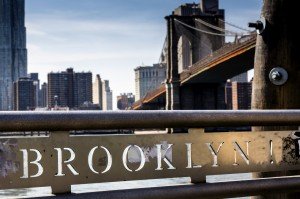 Address:
32 Court Street
Suite 408
Brooklyn, NY 11201
Telephone:
(212)726-2077
The Brooklyn Criminal Court Building
The Kings Supreme & Family Court Building
320 Jay Street
Brooklyn, NY 11201
The Kings Supreme & Family Court Building processes the majority of criminal cases in Brooklyn. The Kings Supreme & Family Court Building is one of the newest New York State. It also boasts a reputation for being the most technologically advanced NY court system location. At the Kings Supreme there are over 30 judges and 500 court employees committed to providing fair administration of justice for everyone. Hon. Matthew J. D'Emic sits as the administrative judge for Criminal Matters and Daniel M. Alessandrino resides as the Chief Clerk for Criminal Matters. The courthouse offers beautiful views of New York City. Visitors can also access complimentary wifi at this location.
The Kings Supreme Court, Criminal Term Building primarily prosecutes felony cases and encompasses Criminal Court, Integrated Domestic Violence Court, Brooklyn Mental Health Court, Brooklyn Treatment Court and Domestic Violence Court. These specialty courts offer tours and participate in Community Outreach Programs providing civic benefits to students and senior citizens of New York.
Transportation to Kings Supreme & Family Court Building:
BY CAR:
From Brooklyn, Queens and Staten Island:
Take the BQE to the Atlantic Avenue exit.
Continue up to Atlantic Avenue.
Turn left onto Smith Street which becomes Jay Street.
From the Bronx or Manhattan:
Cross the Brooklyn Bridge and turn left onto Tillary Street.
Go one block and turn right onto Jay Street.
BY SUBWAY:
R train to Court Street;
#2, #3, #4, #5 trains to Boro Hall;
A, C, F trains to Jay/Street Boro Hall. Click here for more information on transportation to and from the Kings County Supreme & Family Court Building.
BY BUS:
Several buses stop in the surrounding area of the courts.
For more information about the bus system and location of the bus stop nearest the courthouse call the MTA at 718-330-1234.
The courts regular hours of operation are from 9:00 a.m. to 5:00 p.m., Monday through Friday, however the court will remain open until all business is finalized at the end of the business day.
Restaurants Near the Kings County Supreme Court Building
The courthouse is ideally located two blocks from the Civic Center and beside the Marriott Hotel. Kings County Supreme Court is conveniently located near several casual dining establishments offering a wide range of meal options with prompt and courteous service. Kings County Supreme Court is just within walking distance of these easily accessible eateries:
Chipotle Mexican Grill
Clinton Food Market
Sushi Garden
Grimaldi's Pizzeria
Wendy's