Murder in the Second Degree
Murder in the Second Degree
Murder in the 2nd degree is a Class A-I felony crime that carries a maximum sentence of life imprisonment. Known as 'intentional murder', New York Penal Code section 125.25(1) provides that a person is guilty of Murder in the Second Degree with intent to cause the death of another person, if he causes the death of such person or of a third person.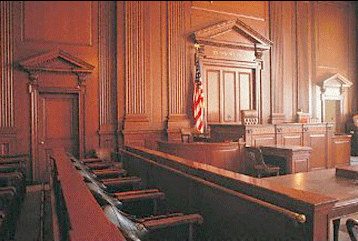 CHARGED WITH MURDER?
In the State of New York, the criminal charge of murder is the most serious criminal charge available under the law. The crime attracts the most aggressive and experienced prosecutors and detectives to investigate, and if necessary, testify against you at trial. Having the best possible Criminal Defense Attorney by your side throughout the entire process is vital to reaching a fair and just resolution, and could mean the difference between spending your life in prison, and keeping your freedom.
Troy A. Smith brings over 25 years of highly competent and qualified litigation and appellate experience to the table. As a former New York City homicide prosecutor and a Criminal Defense Counsel for the United States Army. Mr. Smith has performed as lead counsel on over one hundred trials on the criminal charges of murder, manslaughter, vehicular homicides, armed robbery, aggravated assault, aggravated sexual offenses, and others.
Contact Criminal Defense Lawyer Troy A. Smith at (212) 537-4029, , or use the contact form HERE.
Murder Defense Attorney Smith assists those chared in NY with these and other crimes:
Because it is the most dire criminal charge that a person can be accused of, prosecutors and law enforcement become very aggressive in their attempts to discover evidence, and solve the crime. If you are a suspect, or are being charged in connection with a murder in NY, it is vital that you contact an attorney before you speak to anyone. After contacting Mr. Smith, you will have a better understanding of the gravity of the situation, and what actions and critical steps, will be necessary to providing you with the best possible legal representation and defense.
If you are being questioned or have been charged in connection with a felony crime of any kind in New York, do not say a word to anyone until you contact Troy A. Smith at (212) 537-4029, , or use the contact form HERE.