Brooklyn DUI Lawyer – Troy A. Smith
When arrested for a DUI, it is important to contact a Brooklyn DUI lawyer. Attorney Troy A. Smith can help defend your rights. He is an experienced Brooklyn DUI lawyer who has helped many clients fight DUI charges.
Getting a DUI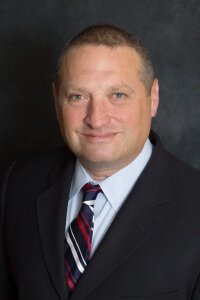 Being found guilty of a DUI can have a significantly negative impact on your life. Criminal penalties include jail time, high fines and suspension of your license. The more DUI charges you have, the worse the penalization.
Even after you have fulfilled your legal penalties, the conviction will continue to haunt you. You can be denied jobs and have residential rental agreements rejected. A DUI charge is best avoided. Brooklyn DUI lawyers can help you avoid harsh penalization.
Consulting an Attorney
A Brooklyn DUI lawyer can defend you against DUI allegations. Attorney Troy A. Smith has cleared the name of many accused of drunk driving. You have rights. Don't let the police and prosecution bully you into accepting an unfair plea. You want the Brooklyn DUI Lawyer who was nicknamed "Acquittal King" by a military judge.
There are many possible DUI defenses. Troy will use his 24 years of experience to formulate your best defense. It is crucial that you contact a Brooklyn DUI lawyer as soon as possible. You do not want to talk to the police alone. Their job is to incriminate you. You need your rights protected by an experienced professional.
Attorney Troy A. Smith
Troy concentrates his practice on criminal defense and military law. He has worked as a JAG criminal defense attorney, a New York City homicide prosecutor and a private criminal defense attorney. His unique and ample experience can help you with your DUI case.
Troy has worked over 100 trials for a multitude of cases, including:
Murder
Manslaughter
Vehicular Homicide
Armed Robbery
Aggravated Assault
Burglary
Drug Crimes
Rape
Embezzlement
If you need a Brooklyn DUI Lawyer, call Attorney Troy A. Smith at (212)-537-4029. He will provide you with a consultation. A DUI conviction can have a horrendous impact on your life. Troy will aggressively defend your rights so you can get back to your regular life in no time.