Queens Criminal Defense Lawyer
Queens Criminal Defense Lawyer Troy A. Smith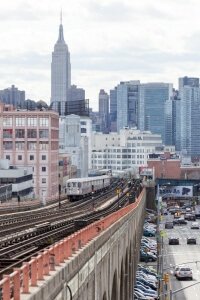 Queens is the largest borough in New York and one of the most beautiful. Queens is also known for its excellent bars and restaurants the are scattered all over the city. As with all the main tourist attractions Queens takes policing very seriously and because of this having the phone number of a Queens Criminal Defense Lawyer can save you a lot of time and money. No matter if you are arrested for disturbing the peace or robbery it is important that you contact an attorney as soon as possible.
At the Law Office of Queens Criminal Defense Lawyer Troy A. Smith, we have the tenacity and experience you need. We will be able to dissect your case to find and exploit every detail to do our best to have your charges dropped. With over twenty years of experience, Troy has traveled all over the world to represent American Heroes in the JAG Corps as well as nearly every court in the state of New York.
What To Do When You Are Arrested
When you get arrested, it is important that you keep a few things in mind. The first is that you should never admit guilt no matter the situation. If you elect to admit that you committed the crime in question, you will be found guilty when you go before the judge in court. Second is to keep calm. If you do get arrested or taken to the police station for a crime remember to exercise you right to remain silent and make sure that you say nothing until your attorney arrives. Third is not to discuss your case with ANYONE but your Queens Criminal Defense Lawyer. If you begin to discuss your case with other people, they may be made to testify against you and in doing this cripple your defenses. Finally do exactly what your attorney says for your to do. Whether or not you think that something they say may be a little extreme, or out of character for you to do it is almost always in your best interest to do so.
Let Our Firm Assist You Today
If you or a loved one has been arrested in Queens County, there is hope. Contact the Law Office of Troy A. Smith today for a free consultation. When you contact our office, you will be met with the highest level of care as we work to make sure that you will get the best results. Our offices Queens Criminal Defense Lawyer will ensure that you are kept in full communication every step of the way and are clear with every decision that we make on your behalf. We are available to meet you at any of our offices, the police station, hospital, or jail if you are detained.