Manhattan Assault Lawyer
Manhattan Assault Lawyer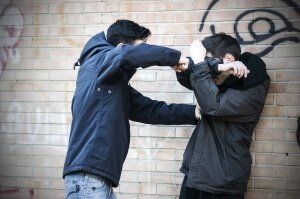 Have you been arrested or accused of Assault and Battery in Manhattan? Are you aware of the ramifications that could affect your life and your career if you are found guilty? If you have been arrested for assault or battery in New York, it is important that you contact a Manhattan Assault Lawyer today for a free consultation.
At The Law Office of Manhattan Assault Lawyer Troy A. Smith, we understand the complexities of assault and battery charges. Our office is full of talented attorneys who are ready to assist you. We are available at any time for a free consultation at 212-537-4029.
Were You Charged With Assault?
In the state of New York Assault and Battery, charges are usually placed upon people who have gotten into a fight. In some cases, you may face a more severe charge called Aggravated Assault if the police feel that you were trying to cause serious or life-threatening injuries to someone and especially if you are found to be using a deadly weapon or firearm. Unfortunately, in situations involving assault and battery, the details of the incident are usually not crystal clear, especially when reported to the police. If you have been charged with assault or battery because of a fight, you got into in New York contacting a Manhattan Assault Lawyer will be your best course of action.
The Key To Your Defense
The Law Office of Troy A. Smith has been handling cases of Assault and Battery all around the world for over 20 years. Our esteemed team of Manhattan Assault Lawyer's has the combined experience of former prosecutors, judges, and members of the JAG Corps. We are simply more prepared to deal with your cases than many other firms. We will fight tooth and nail to make sure that you get a fair trial and that all the evidence involved is made available. It is important that if you have been arrested that you contact us immediately so that we can begin to review your case. Our office has the right attorneys for your situation and will make sure that we use the best defense whether it involves a justifiable use of force or self-defense. We also have experience with removing false witness testimonies that may put your case at risk.
If you would like to contact our office, we are happy to assist you in scheduling a phone consultation. We are also available to meet you if you have been detained the police. Contact us 24×7 at 212-537-4029.